As we close another amazing year and remember all the people in our CFG Coaches' Trainings and Building Belonging in the Classroom Trainings, we're SO thankful for you in our lives! We know you're having a profound impact on the lives of your students and community, and we're deeply appreciative of the opportunity to help. Please reflect on a few of your successes and, despite the busy-ness of the season, take a moment now to feel satisfaction and joy in what you've accomplished so far!
However, if you have NOT yet been certified as a coach, please jump in now to grab a seat in the February Open Training for CFG Coaches! We're also accepting applications for the July Open training and if you bookmark our Open Trainings page, you'll be able to see where and when other trainings will be open.
If you're considering bringing NSRF to your school or district for On-Site CFG Coaches' Training or for our new Building Belonging in the Classroom Coaches Training, follow those links or call us at 812-330-2702. Our summer will book up quickly, so if you have a particular week or particular facilitators in mind, make the connection with us now if you can.
"Critical Friends" may not be who you think we are. Check this list for six great reasons why you WANT Critical Friends in 2020 (and why you should consider joining our February or July training). (6 min. read)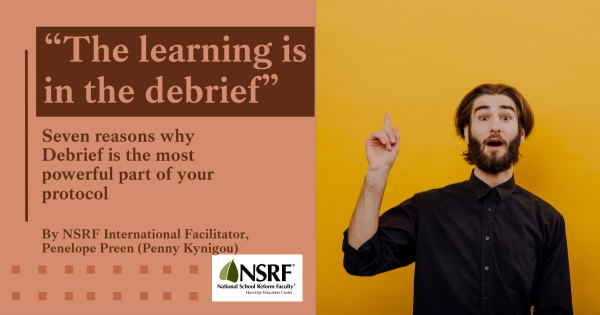 As a new CFG coach, I found the idea of debriefing very daunting. Debriefing had not been part of my life as a learner, and I wasn't too sure of the point of it. Why, I wondered, is it necessary, or useful, to spend time at the end of a protocol discussing the outcome of the process? As I have gained experience, debriefing has become my favorite part of facilitating. Here are 7 of my favorite insights from debriefing and why they are effective. (5 min. read)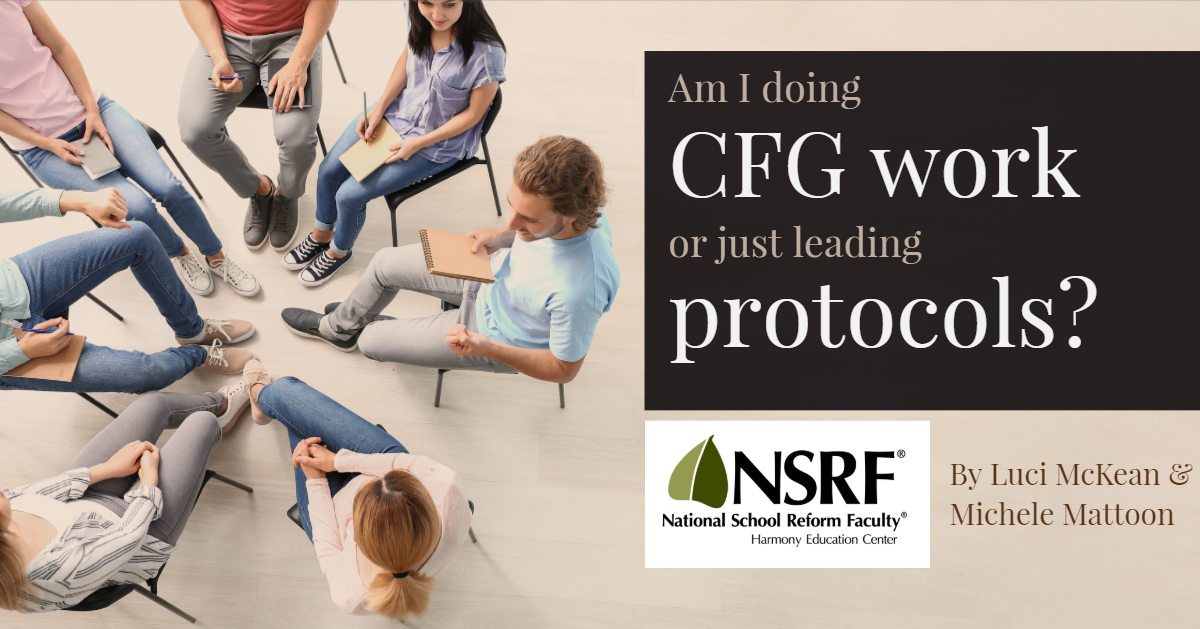 Fully engaging in Critical Friends Group Work transforms our practice and even our perspective of the world. The trust and sense of belonging that this  work engenders can evolve relationships with colleagues, administrators, and students. Simply using protocols within your meetings and classrooms is powerful but only a glimpse of what CFG Work can do for your practice, for your students, and for your school culture. (8 min. read)
Participating in NSRF data protocols reminds me of tourists panning for gold and gemstones on vacation: we're squatting along a stream with our sieves, but it's hard to know if that shiny thing is Fool's Gold, a piece of common quartz, or something really valuable. Swirling around the muddy water, most of what we pull from our pan is just plain rocks, but we really don't know, it's not ours to judge.  NSRF data protocols help us reveal insights previously overlooked by the presenter. (4 min. read)  
Open Training for new Critical Friends Group Coaches in Bloomington is your first chance for a "Sneaky sneak peek" at some of the new Building Belonging in the Classroom materials. We'll focus on adult collaboration as we always do in CFG Coaches' Training, but a bit of "flavor" from Building Belonging will be shared here. Join us! (2 min. read)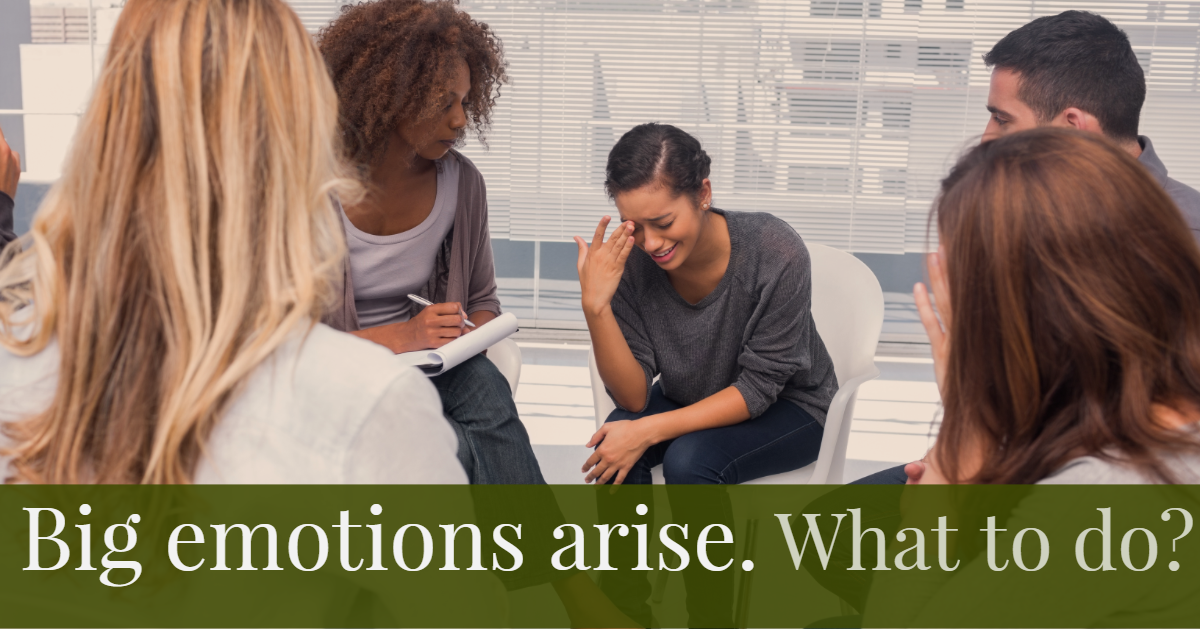 "Big" emotions can arise in Critical Friends Group work: trust has been built, the circle we sit in truly has become friends, and we've grown to depend on one another's help when we're facing dilemmas that have troubled us, sometimes for years. You're the coach: what do you do? #CFGWork #criticalfriends (6 min. read)
Learn more about how the combination of Project-Based Learning and NSRF protocols and activities is a match made in heaven. (3 min. read)
Now's your opportunity to be certified as a CFG Coach in the upcoming Open CFG Coaches' Training beginning February 3-5, 2020. (4 min. read)